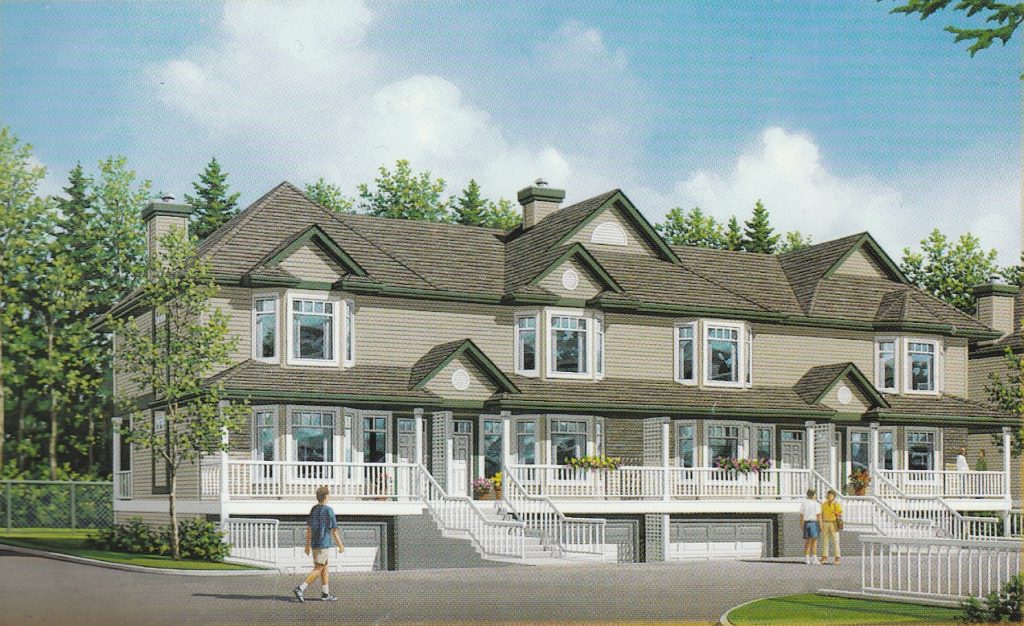 Ventana Woods is a friendly luxury condominium development in the Rutherford neighborhood. 56 units nestled next to a natural municipal reserve. The word Ventana comes from Spanish, meaning Window. Ventana Woods truly is a window into the natural woods next to it.
The Rutherford neighborhood where Ventana Woods is located is named after Alberta's first Premier Alexander Rutherford. Alexander Rutherford was premier 1905-1910 at the height of Edwardian Architecture.
Ventana Woods was inspired by the Edwardian Architecture Era 1901-1910.  Built 100 years later Ventana Woods was incorporated in 2004.  The Edwardian era design became cleaner and lighter in character than the previous heavy ornamentation and cluttered look of Victorian themes.  It was a period of tremendous social and technological change.  As a result, home design underwent significant changes to create friendlier atmospheres and lower maintenance.  Great inspirations for Ventana Woods 100 years later.
Conveniently located a short walk from shopping and on a well serviced bus route; Ventana Woods is a convenient oasis in the city.