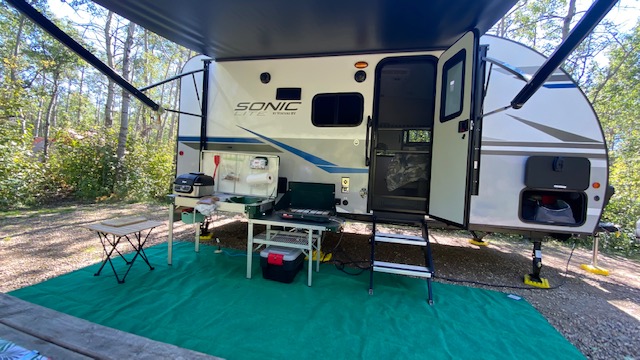 One of my favorite parts of RVing is the food.  Getting out with family and putting together a great meal.  I know this sounds challenging with a small travel trailer, but it isn't.  Just requires some careful planning.  Regardless of the size of unit, I find outdoors is the place to prepare a big meal.  My goal here is to provide some inspiration for others when setting up an outside kitchen for their RV.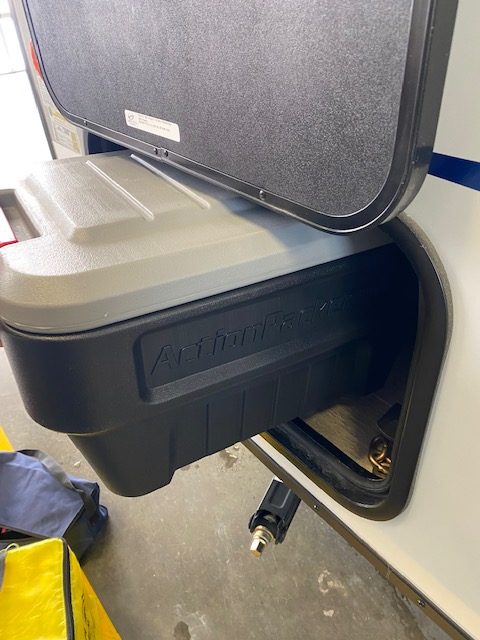 The Sonic 150 VRB that I am using has more practical storage than many larger RV's that I have used.  The outside storage compartments are the perfect size to accommodate small action packer totes.  It's a great way to stay organized.  Especially for hoses and cords as they get tangled when just put loose into a compartment.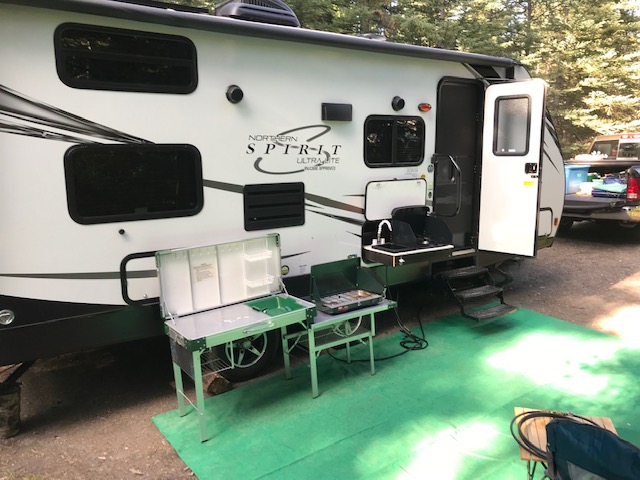 I use a Coleman camp kitchen.  It has been in the family since I was a kid.  It folds up into a case that fits perfectly under the sofa.  We do carry the Kuma camp kitchen in our parts department at Trailblazer RV.  It is lighter and easier to store.  I just can't part with the old one.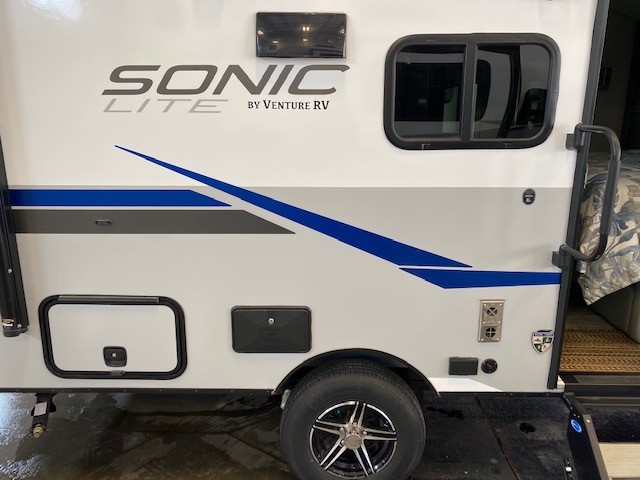 One of the many modifications I have made to the Sonic is a outside water outlet.  I find it so much easier to have running hot and cold water at the outside kitchen.  The layout of the Sonic makes the addition of the outside water a simple install as the plumbing is in the perfect spot.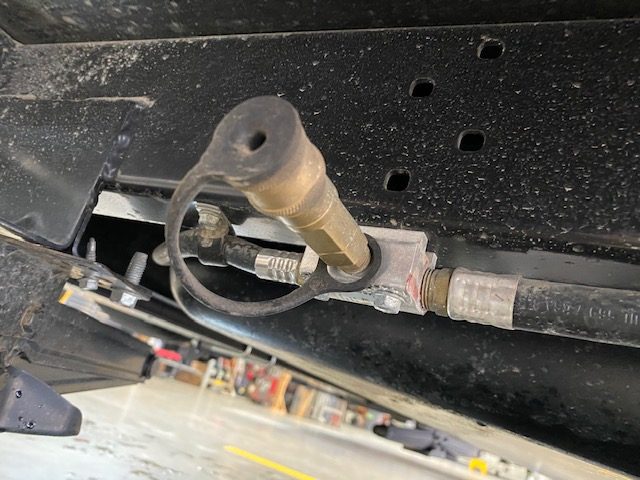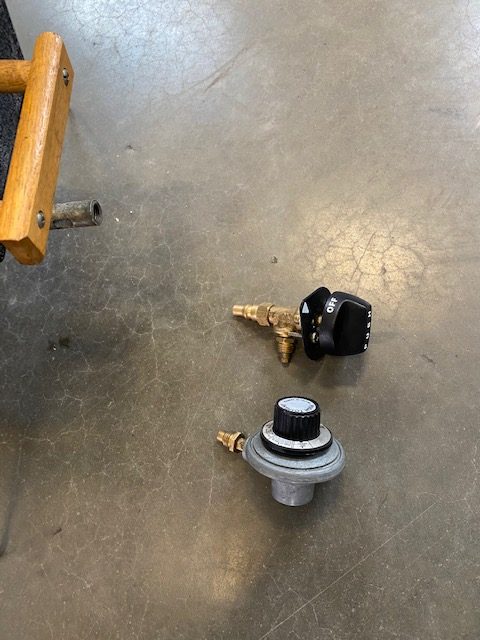 The Sonic comes standard with a low-pressure propane hook-up at the rear of the unit. I have a low-pressure and high-pressure hook-up for my barbeque. We sell a stainless-steel version of my barbeque in our parts department. The advantage of a barbeque that works on either high or low pressure is that it can be used with a portable propane bottle if you want to take it on a picnic or tailgate party.
I also installed a high-pressure connector at the propane tank.  I have an assortment of hoses and tees that I can use off the high-pressure side of the trailer's propane system.  This allows me to use a stove with high output burners.  We like to take our stove top rice cooker and wok.  These items work better with lots of heat.  The pressure inside a propane tank is 100-200 PSI.  This is regulated down to less than one half a PSI.  Any fitting on the high-pressure side of the system are threaded primus fittings.  The low-pressure side can use quick coupler fittings.  It is extremely important to get professional advice on using propane appliances with your RV's propane system.  At Trailblazer RV we carry a great selection of propane fittings and can help assemble a safe and effective setup.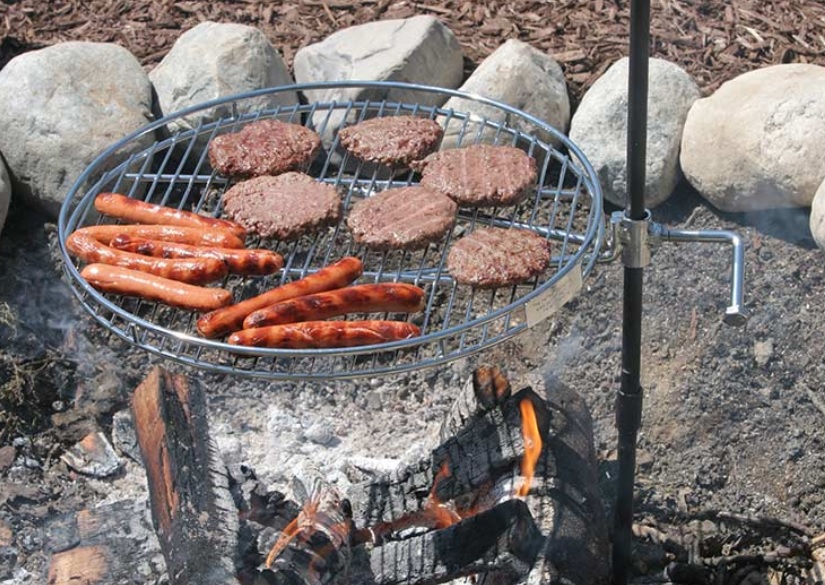 Over the last 10 years the number of RV sites with power have increased. When I am heading to a site with power hook-up, we bring an air fryer. It is a great way to make many great camping treats. From fried chicken to French fries the air fryer can be a welcome addition to the outside kitchen. We chose a Ninja air fryer for its large capacity and convenient carrying case. It fits comfortably in an outside storage compartment.
Another great cooking feature outdoors is the campfire. We carry a grill in our parts department that works great over the campfire. Especially the round metal fire pits. A great addition to the cooking arsenal.
Whether camping for the weekend or weeks on end.  Cooking outside is a great RV tradition.